This article is under the scope of the Actor Cleanup Project and has yet to be cleaned up to a higher standard of quality. It may contain errors, spelling, grammar and structure issues, or inconsistent formats. Reader's discretion is advised until fixing is done.


You can help clean up this page by correcting spelling and grammar, removing factual errors and rewriting sections to ensure they are clear and concise, and moving some elements when appropriate.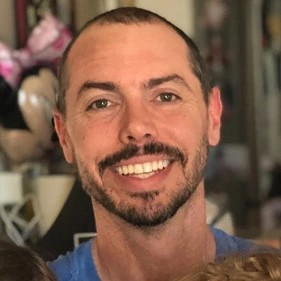 Michael "Mike" S. Roth (born May 6, 1975) was a creative director, writer, supervising producer, and storyboard artist for Regular Show.[1] He grew up in Allentown, PA. where he would discover an interest for drawing, eventually taking art classes.[2] He graduated from Allen High School in 1993, and attended Kulztown University to study elementary education, while taking animation as an elective. Roth increasingly became interested in animation, so his teacher suggested he attend an art school. He then attended and graduated from the School of Visual Arts.[2]
After college, he worked for Nickelodeon's movies, helping to animate Rugrats in Paris, Rugrats Go Wild, The Wild Thornberrys Movie and the SpongeBob SquarePants Movie, as well as working on the SpongeBob series during its 3rd season as a storyboard artist. He then started working on Cartoon Network shows, such as Camp Lazlo, The Marvelous Misadventures of Flapjack and, Regular Show. He also worked on the Disney show, Phineas and Ferb. [2] Roth also wrestles in his free time.[3] In 2014, Roth left Regular Show during Season 6 for the Cartoon Network Shorts Program, though he still would help write many episodes, along with the movie.
He resides in Los Angeles, California,[2] with his son.[4]
Boarded Episodes
Season 1
Season 2
Season 3
"Replaced" (with J.G. Quintel and John Infantino)
Links
Gallery
References
Regular Show Storyboard Artists
Community content is available under
CC-BY-SA
unless otherwise noted.