This article is under the scope of the Actor Cleanup Project and has yet to be cleaned up to a higher standard of quality. It may contain errors, spelling, grammar and structure issues, or inconsistent formats. Reader's discretion is advised until fixing is done.


You can help clean up this page by correcting spelling and grammar, removing factual errors and rewriting sections to ensure they are clear and concise, and moving some elements when appropriate.
Problems noted: Infobox
Kat Morris was a storyboard artist for Regular Show. Her hometown is Manhattan, New York.[1] She graduated high school at Fiorello H. LaGuardia HS.[1] She later graduated college at the School of Visual Arts,[2] earning a bachelor's degree in Animation.[3] After graduating, she would be a freelance animator in New York before working as an animator and intern on the Adult Swim show Superjail![4] and also worked part-time at a hospital.[4] Eventually, Regular Show creator J.G. Quintel discovered her blog[5] and asked her to take a storyboard test for Regular Show,[4] and was hired.[2]
When asked what the hardest part of storyboarding is, Morris replied: "I feel like every aspect of storyboarding poses some difficulty for me. Fleshing out the story and getting the dialog just right is hard, but I guess the thing that trips me up the most is drawing. My characters tend to come across as stiff and unnatural, and I have trouble figuring the best setup for each shot."[6] She is of Hispanic descent, and knows how to speak Japanese.[7]
She would later leave the show after season 4[8] to work on Steven Universe.[9]
She resides in Los Angeles, California,[4] where she enjoys playing roller derby in her free time.[4]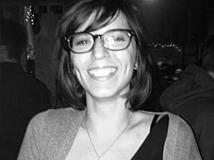 Boarded Episodes
Season 1
Season 2
Season 3
Season 4
Links
References
↑ 4.0 4.1 4.2 4.3 4.4 http://ghostdigits.tumblr.com/post/74299730792/guyswithpencils-guys-with-pencils-episode-145
Regular Show Storyboard Artists
Community content is available under
CC-BY-SA
unless otherwise noted.